What savvy kids' room would you buy for or design?  This past week I had an usual number of questions, through my email contact page, around the kinds of rooms many are asking for.   Did the late 80's and early 90's really just knock on our doors?   Yes it did.  I am at the age, as a designer, to have witnessed three decades of design.  I remember early on in my career a well-known designer by the name of Nava, (Nava's Designs) who said, every 20 years you will see the styles shift and return.  Really?    I am now, as a designer, into that 21st year and guess what.  The colors, the hues, the styles are now back.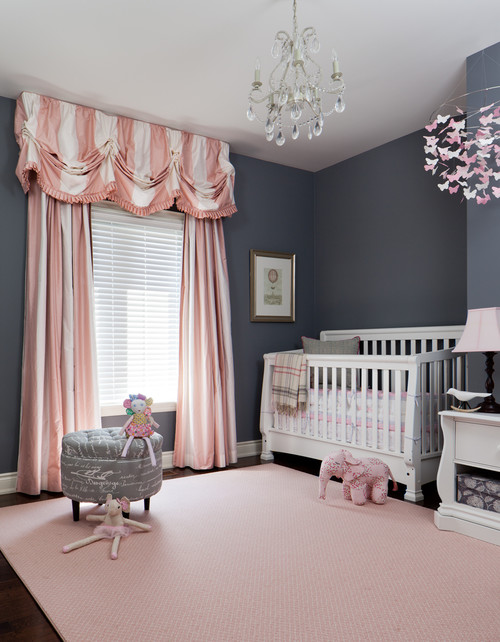 This picture is a depiction of what was used in almost every little girls' room of the early 90's.  I even have, in my inventory, a doll buggy and high chair from, the early 1990's of this very fabric. Wide striped MUAVE-PINK.  I am not at home when writing this blog post, so perhaps will take pictures and show in the future.
I would like to think that we are all creative enough to come up with our own new designs.  However, we as creative designers and parents truly step into the savvy kids room when we bring our own experiences into that design process.
I am currently up on Seattle, WA with my sister, that one who once wet the bed we shared. Her husband died this past week of ALS. I have helped her son, my nephew Spenser redesign his own room. As I help with the redesign and share this week, post death of my sister's husband, I am reminded of how we encourage the design of our own kids room into savvy kids rooms. Our own experiences  brought into the design process.
We often reflect back on what made us feel good.  That is the reason why every 20 or so years styles do creep  back. We create savvy kid's room around our own filters of experience. Often we desire our kids to have those same , feel good feelings we had growing up.
We truly are taking a vintage, and slice of the past into our future of savvy kids' room.
I am truly amazed at how much truth came from Nava, a mentor and amazing kids room designer.  She speaks great truth in design of kids savvy kid's rooms.
Think of what you love as a parent with ideas of decorating a kids room. Is it something from your past? Is it something that reminds you of being a kid?  We all design around the filters of our own childhood. This is what gives meaning and definition to your child's savvy kid's room.
Many of you  may not know that I have come up and upon that 20 year mark of being a kids' room designer. More than ever I get, and understand that golden 20 year marker.  Nava, you have no idea how true your words have marked this time in my life as a designer of savvy kid's rooms.
Now what? Listen to your heart. Develop in your own kids that which made you feel good about your life. Our kid's rooms are important. Whether we admit or not, we contribute to the dysfunction of our kids. Lets add some element of function by giving them a memory of a kids room to develop and grow their memories. There are few images in this blog. Few ideas, and few ah-ha moments. If your read one thing here it is simply this. We give our kids that savvy kids room. One that they will some day pass onto their own kids. Happy designing. Elizabeth Traub